Why Buy From Lester Glenn Mazda | Mazda Awards & Accolades

Highly regarded by those who know best. Mazda cars and CUVs continually impress the automotive experts.
In fact, Mazda has been named "Best Car Brand" by U.S. News & World Report for five consecutive years.
So you can rest assured that when you choose a Mazda, you're making the right choice.

Vehicles that perform best in the IIHS' evaluations qualify for Top Safety Pick+.
These awards identify the best vehicle choices for safety within size categories during a given year.
2020 Top Safety Pick+ Award Winners:
2020 Mazda3 5-door Hatchback
2020 Mazda3 4-door Sedan
2020 Mazda6 4-door Sedan
2020 Mazda CX-3 4-door SUV
2020 Mazda CX-5 4-door SUV
2020 Mazda CX-9 4-door SUV
2020 Top Safety Pick Award Winners:

2020 Mazda CX-30 4-door SUV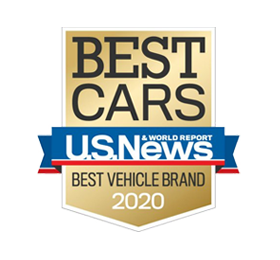 2021 U.S. News & World Report Best Car Brand

The Best Vehicle Brand awards honor the best brands for cars, SUVs, luxury vehicles and trucks.
Mazda wins its sixth consecutive Best Car Brand award thanks to its superb performance and upscale interiors. The Mazda3, Mazda6, and MX-5 Miata are all ranked highly in their respective classes.
The Mazda3 was last redesigned in the 2019 model year and is now our top-ranked compact car. Both the manual and the six speed automatic transmission provide smooth shifts. The Mazda3 also has sharp steering and athletic handling, which injects some fun into the daily commute. Although front-wheel drive is standard on the Mazda3, all-wheel drive is available, which is uncommon in its class.
The Mazda3 is available as both a sedan and a hatchback. If you need more room for luggage, the available hatchback has plenty of cargo space and also comes with folding rear seats. Regardless of which body style you choose, the Mazda3's cabin contains premium materials, plenty of space in the front row, and an easy-to-use infotainment system.
Another option is the Mazda6, which performs just as well as the Mazda3, but gets the enhanced cargo space of a midsize car. In addition, the interior is filled with premium materials and the seats are comfortable. On the road, the optional turbocharged engine and agile handling make the Mazda6 one of the most thrilling rides in the segment.
If you're looking for something even sportier, the MX-5 Miata has precise handling and a four-cylinder engine that helps it accelerate quickly. For affordable sports cars, this is one of the most agile. If you want a comfy and fun convertible, the Miata is the perfect car.  
The Miata's cabin, while small, has abundant soft-touch materials and an intuitive infotainment system. It also comes with several standard safety features including automatic emergency braking, blind spot monitoring, and lane departure warning.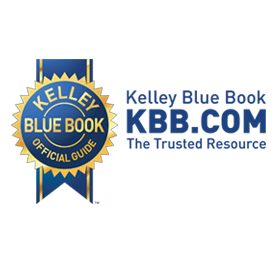 Kelley Blue Book's KBB.com 2019 Brand Image Award: Best Performance Brand
The Brand Image Awards recognize top mainstream and luxury brands in each of six categories, plus one winner in the truck segment. Mazda was awarded with the Best Performance Brand.
Mazda's reputation as a performance brand isn't just because the Mazda3 and Mazda6 are arguably the most fun-to-drive cars in their segments. You can also look at the Mazda CX-3, CX-5 and CX-9 SUVs, and realize they're the most driver-centric in their competitive sets as well. Then there's the endlessly entertaining MX-5 Miata, which is in a class of its own.

The Mazda Difference + The Lester Glenn Experience
With more than 160 combined years of experience taking care of customers and providing unprecedented products and customer experiences, Lester Glenn and Mazda are an unmatched team. We invite you to come experience the way buying a new or certified pre-owned Mazda should be. Experience Lester Glenn Mazda in Toms River, NJ today!